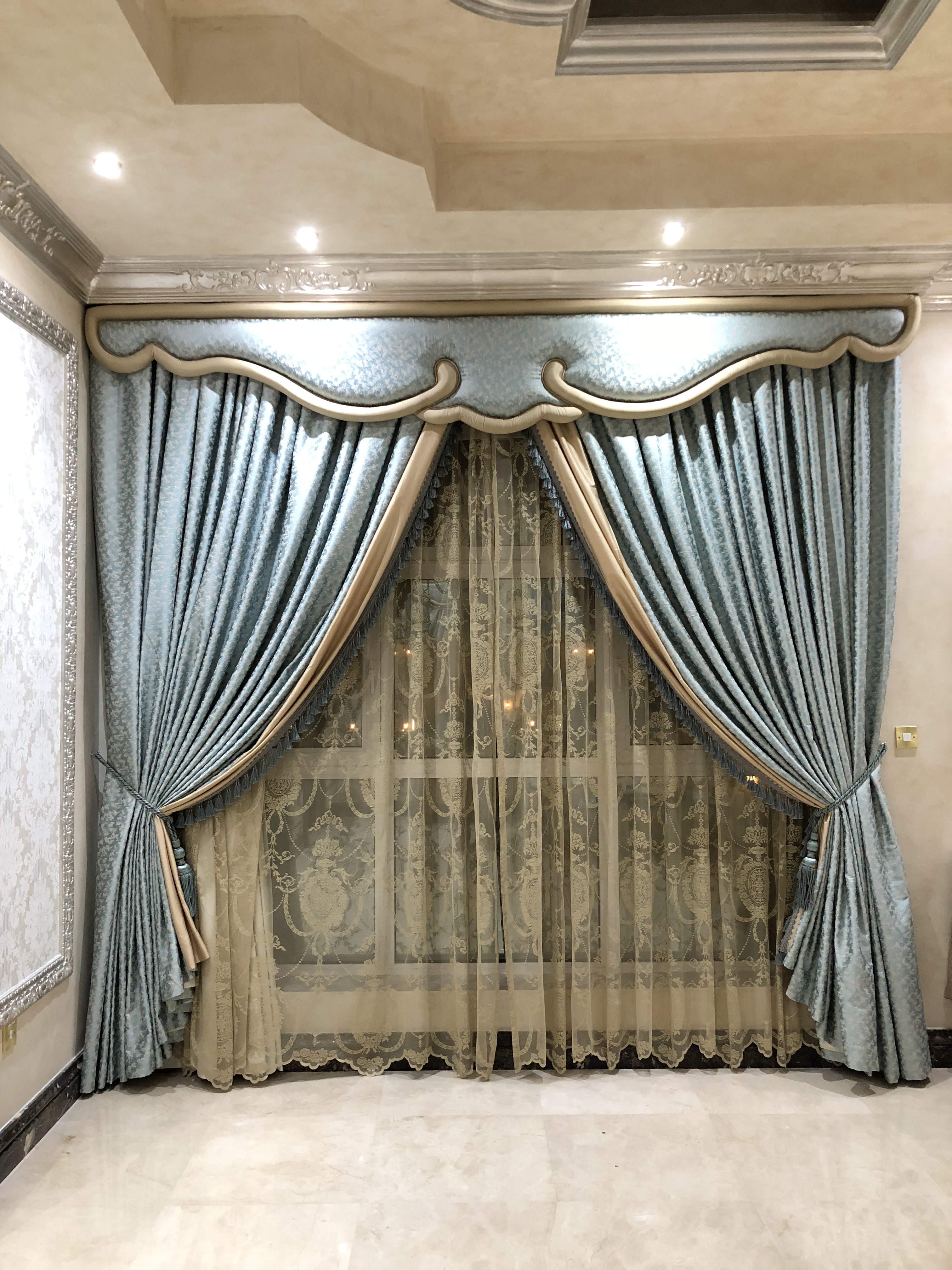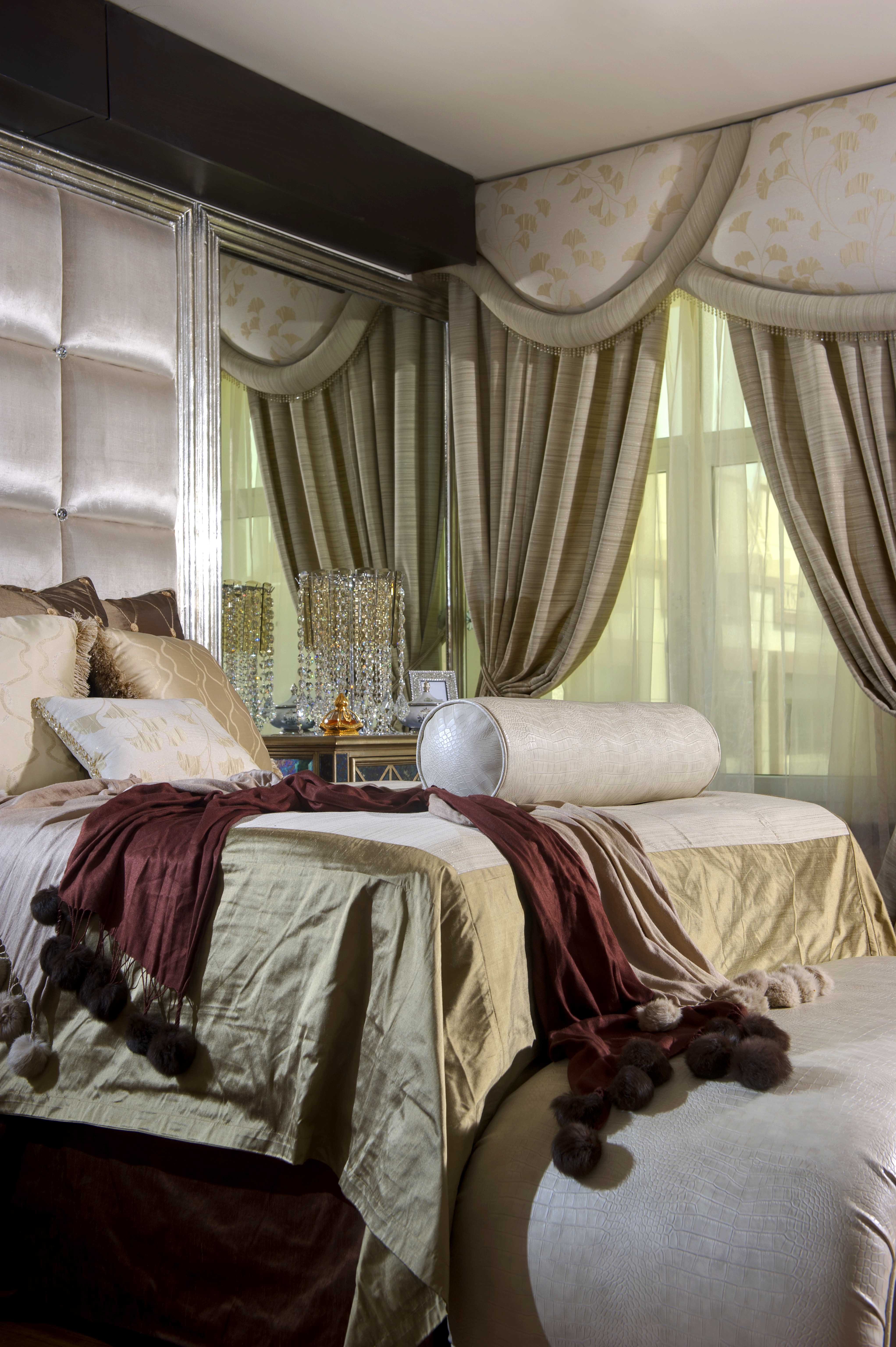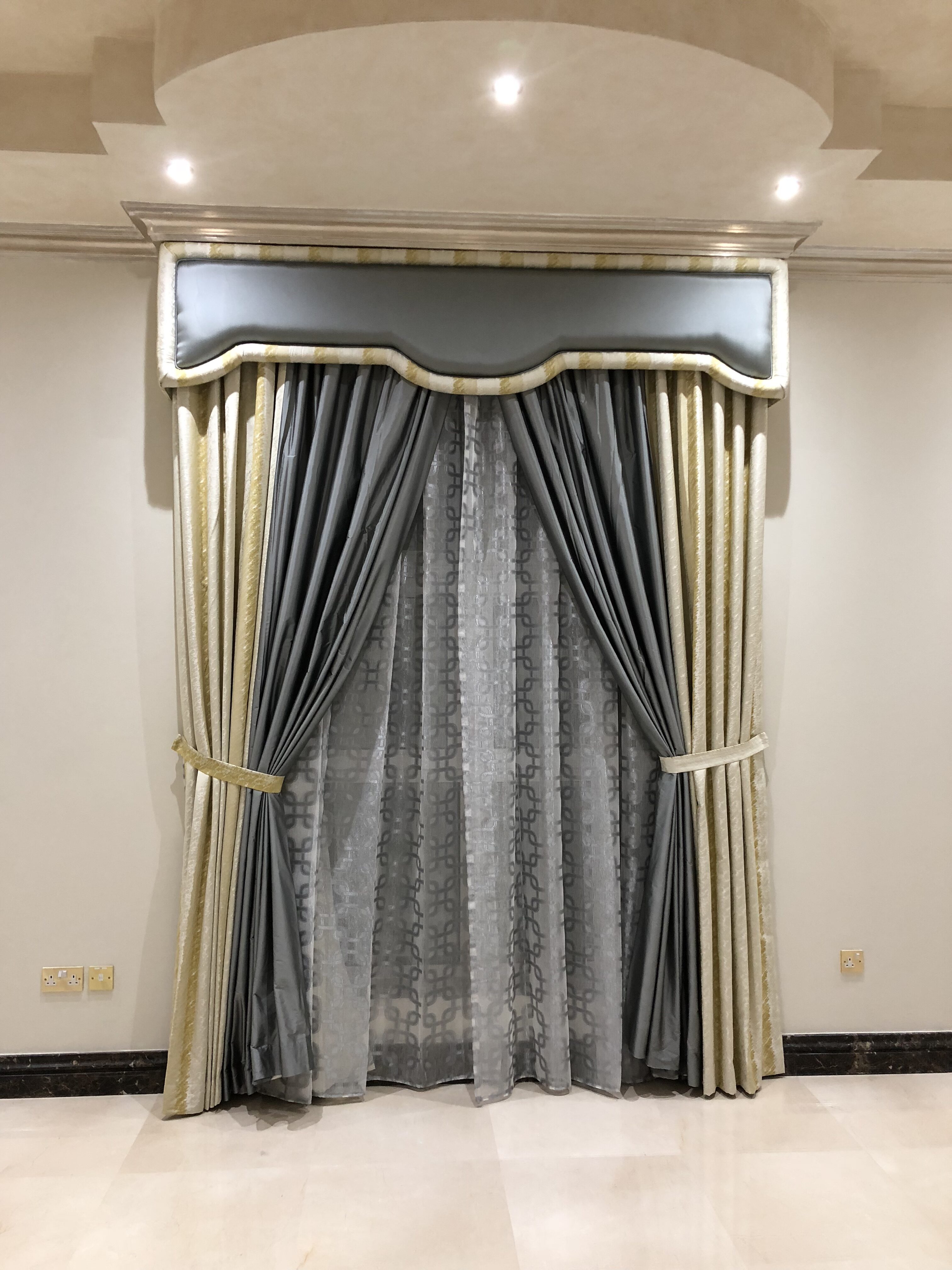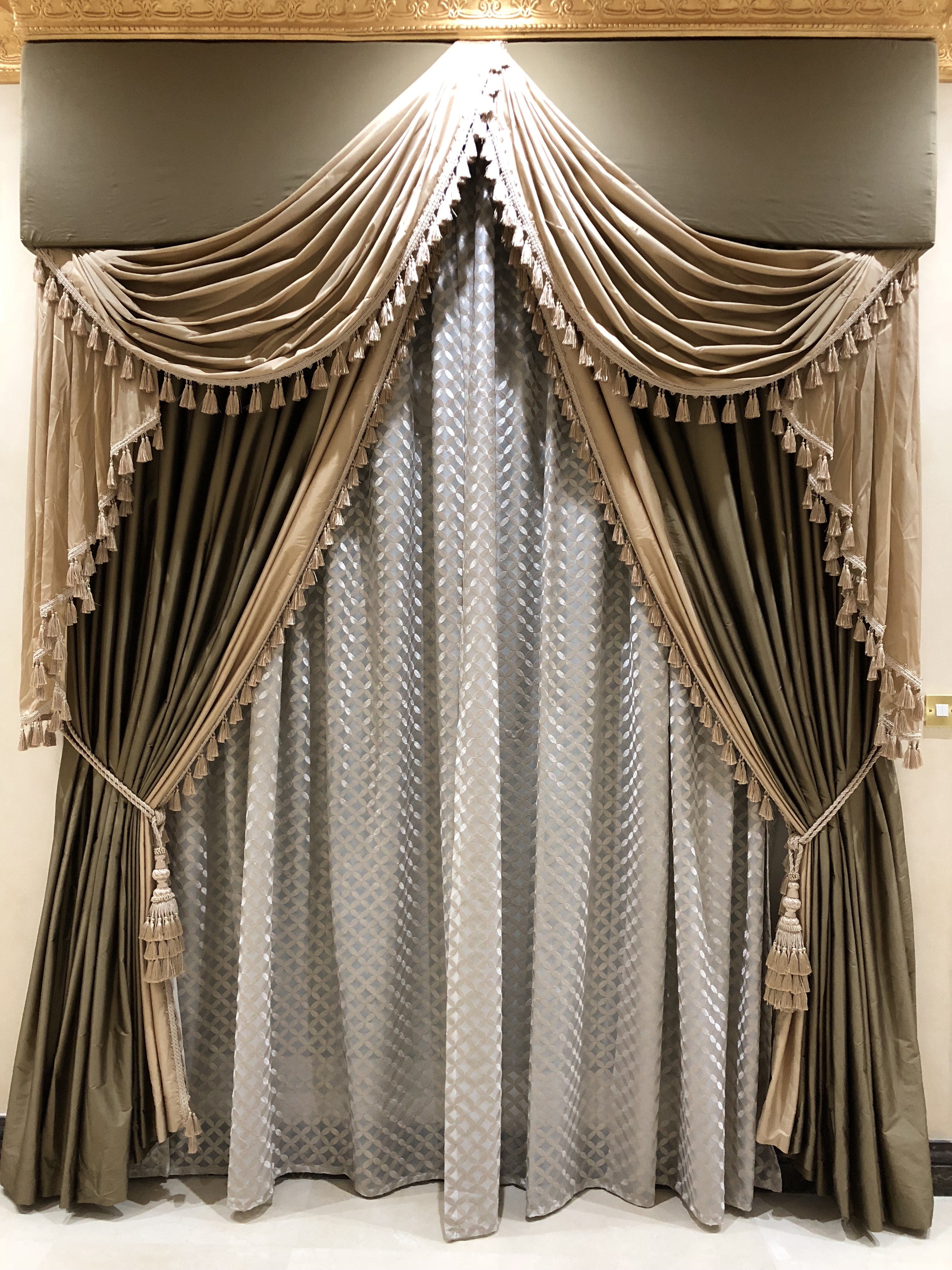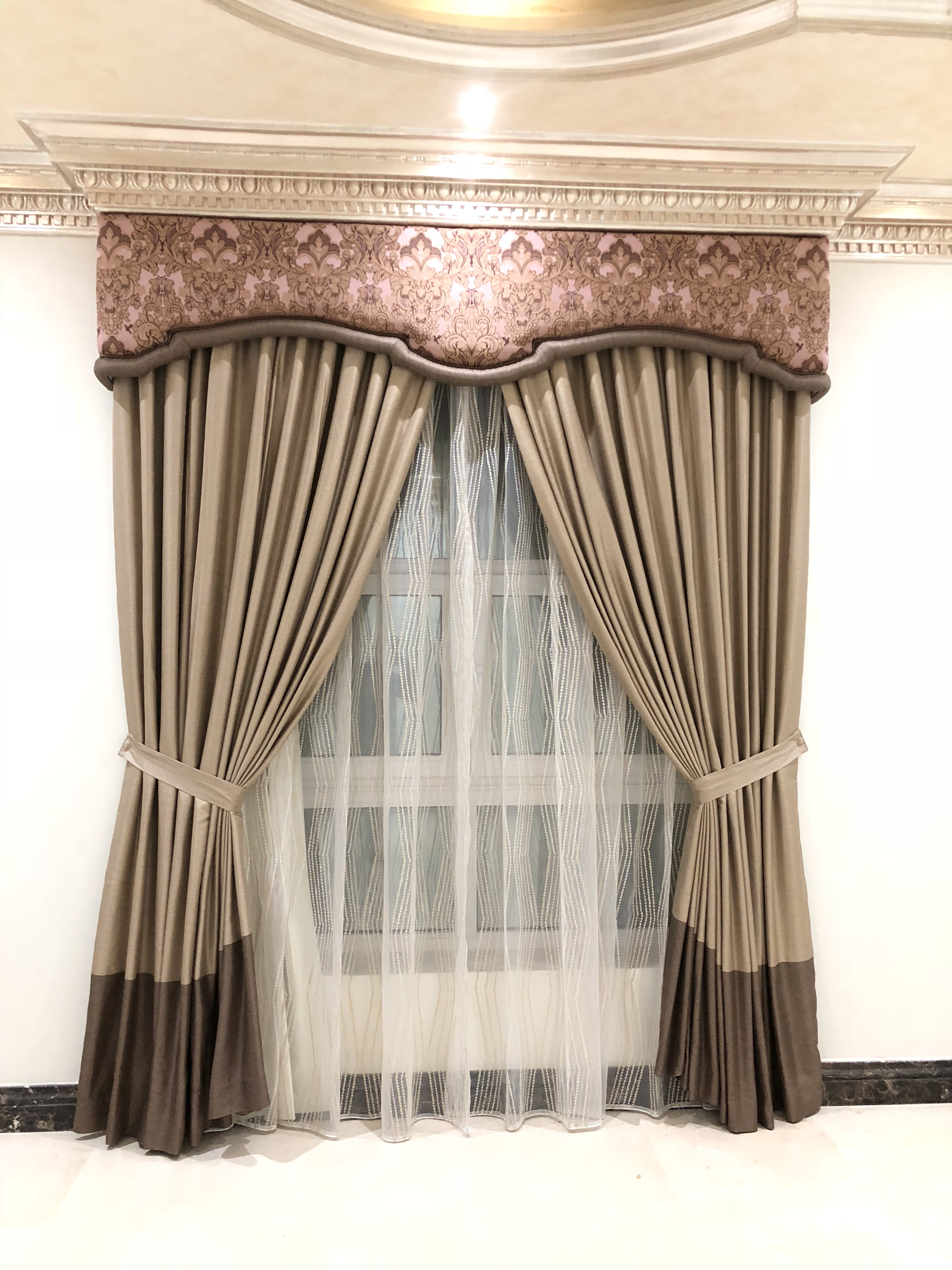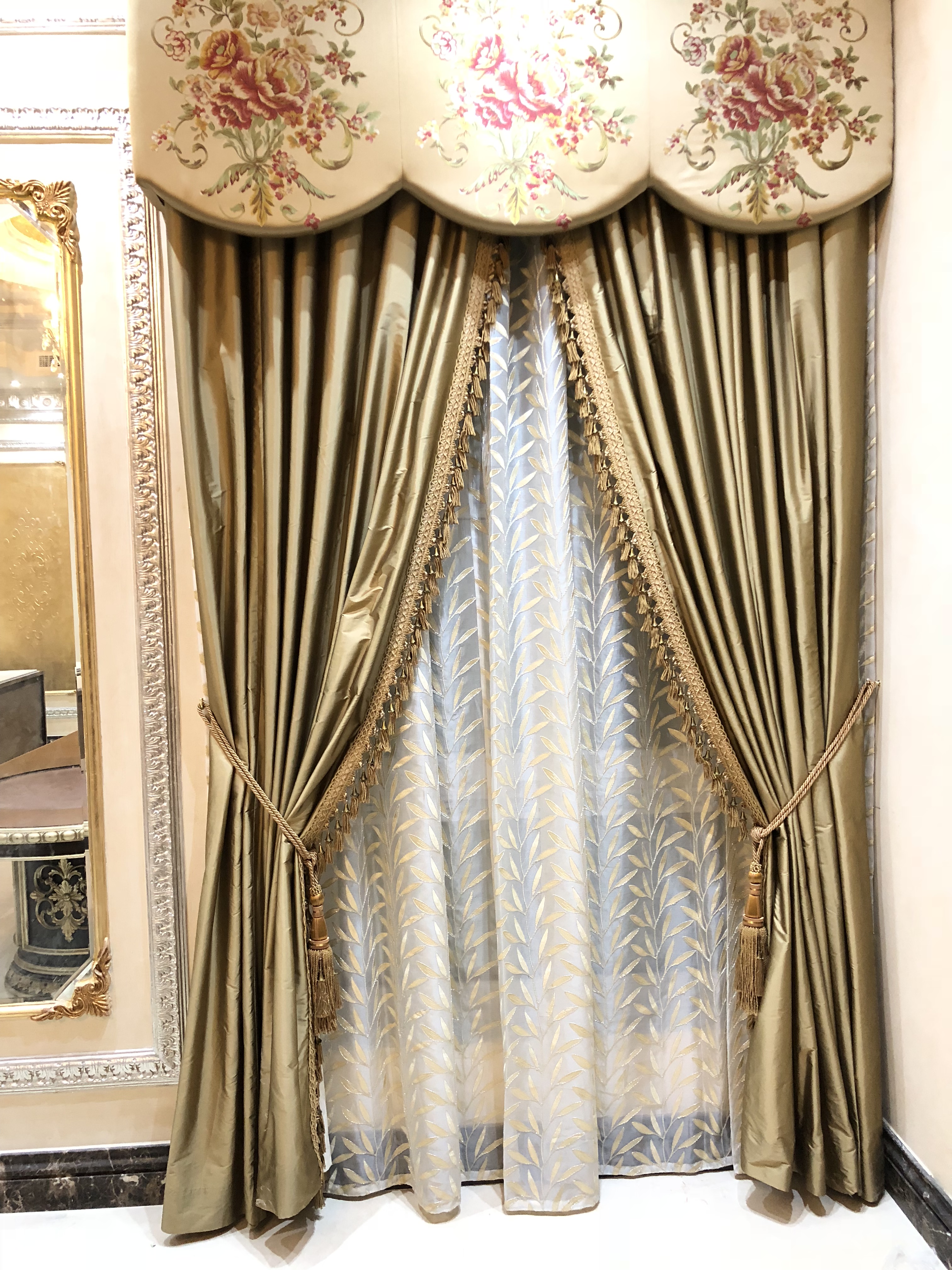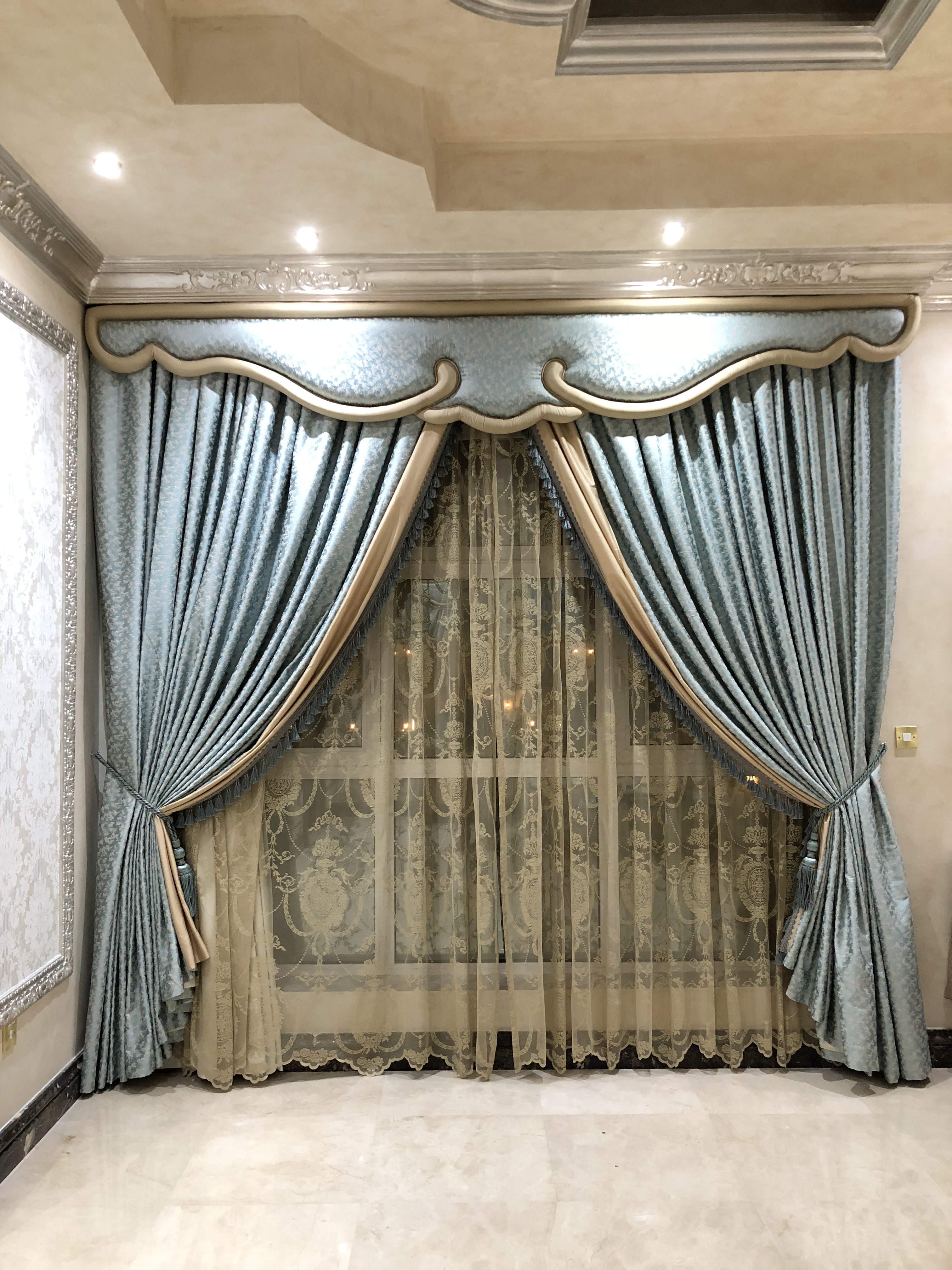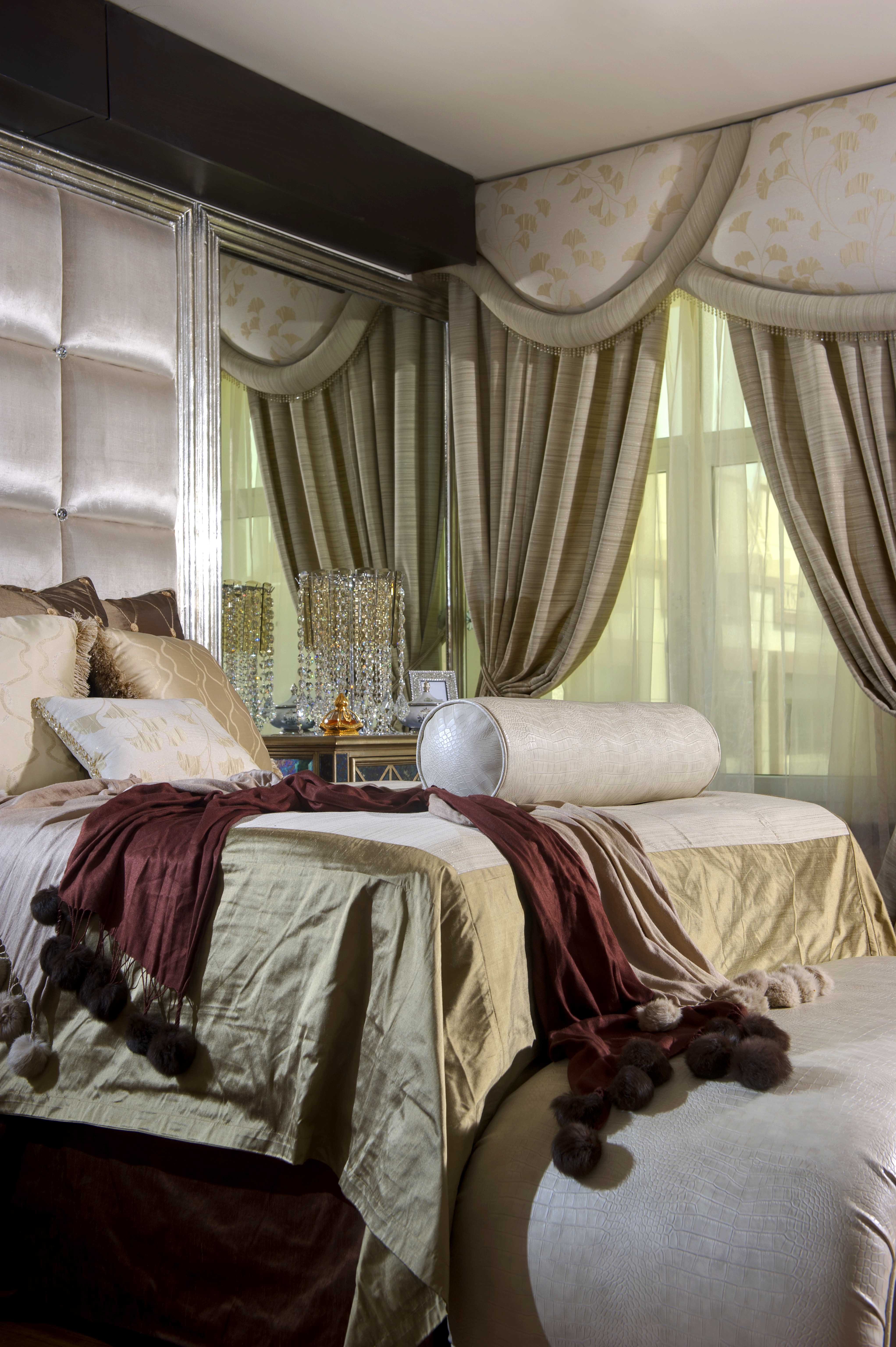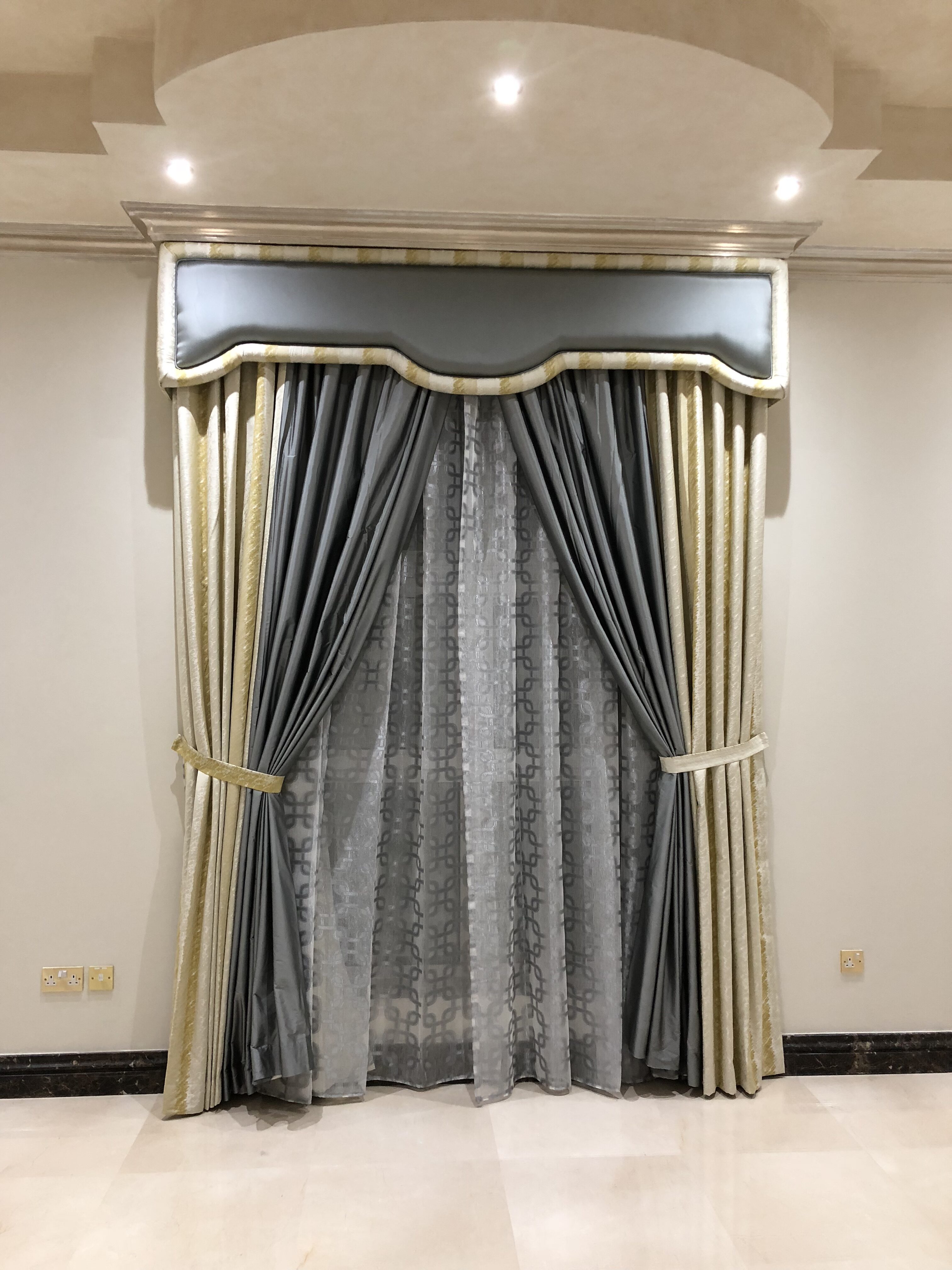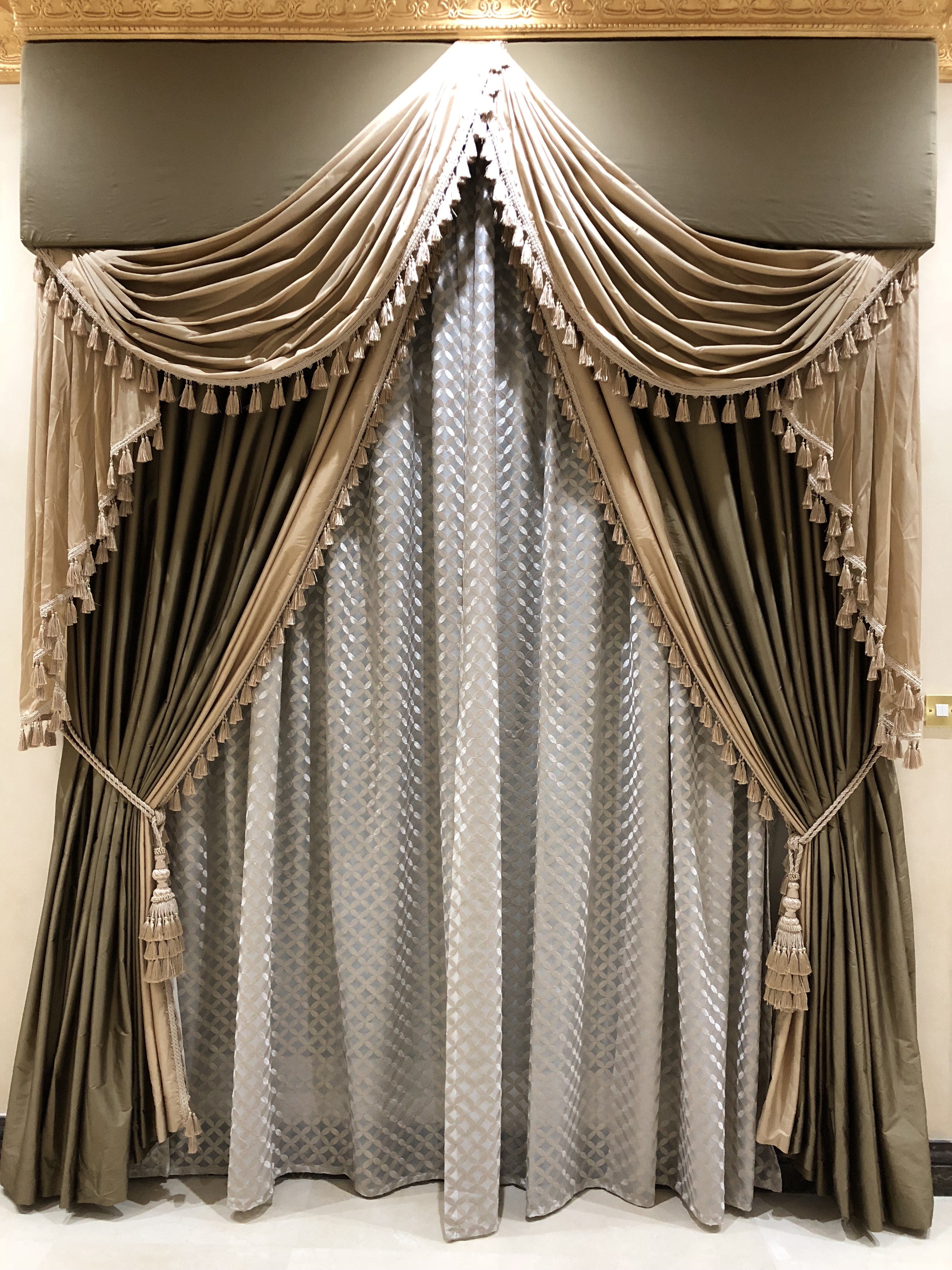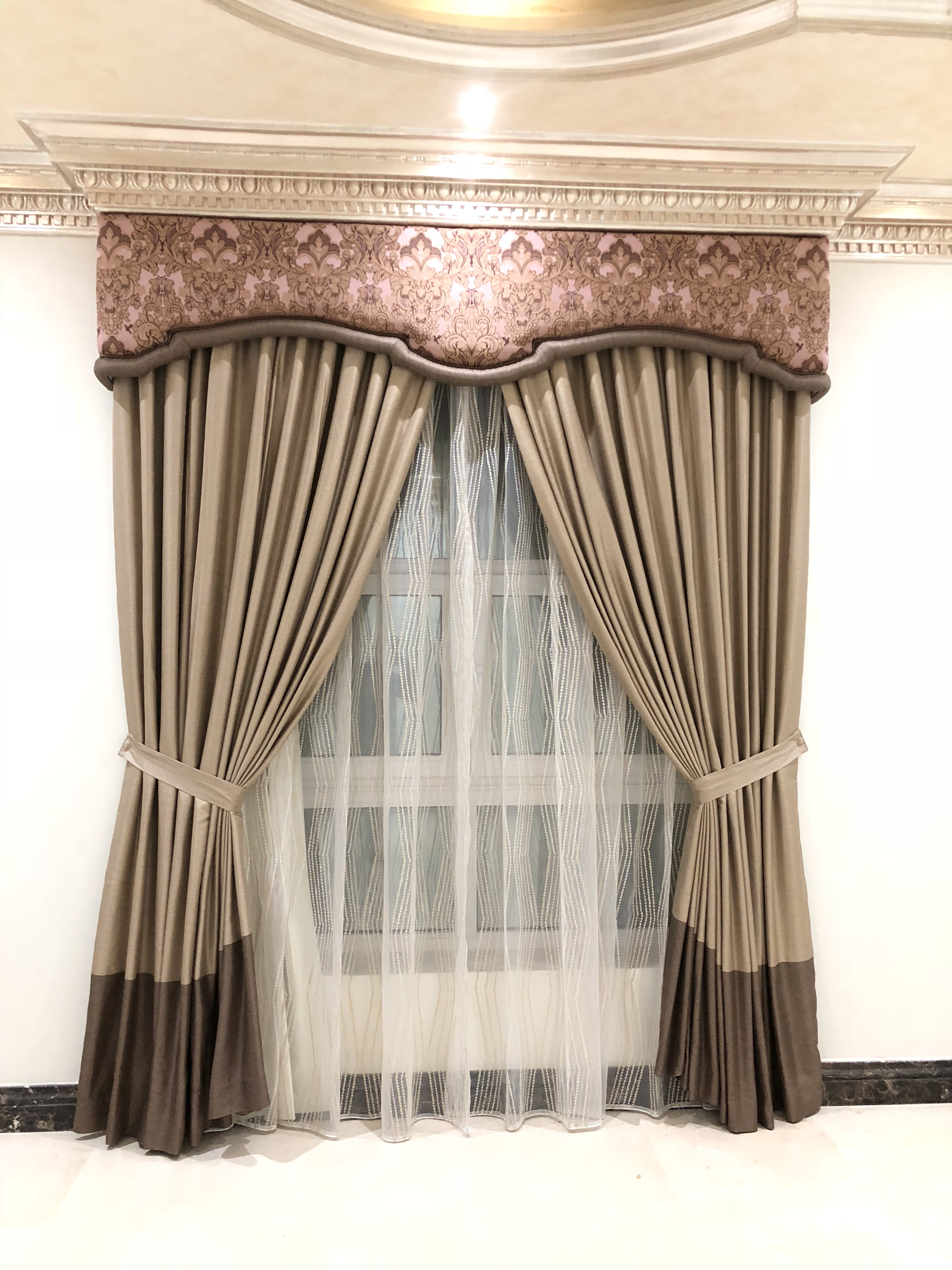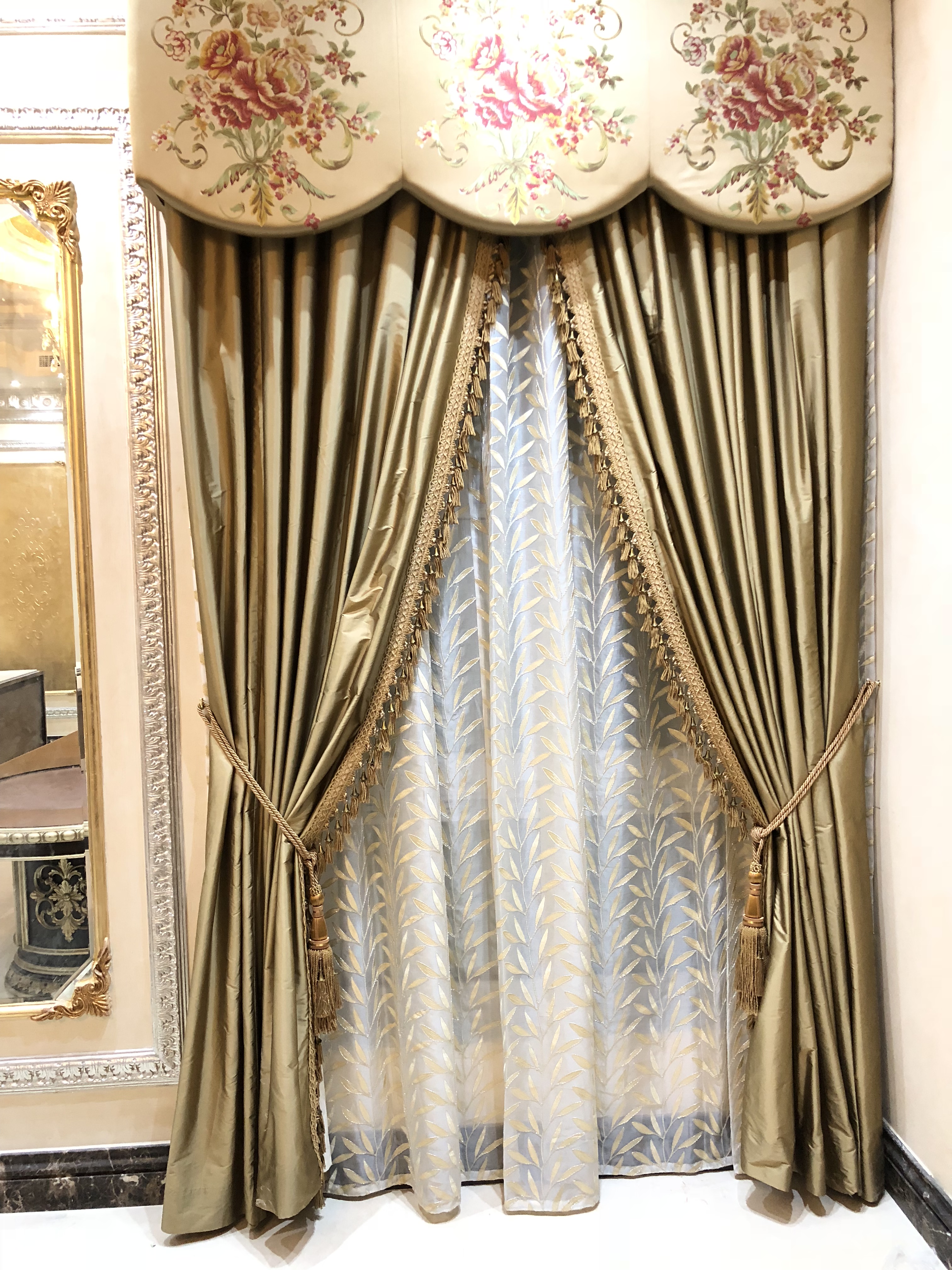 Curtains that make a statement
We provide the best quality at an affordable price and diverse range of designs. Curtains/Draperies delivers as a significant decorative and functional home decoration. Our Specialized Curtain makers fabricate as per design to look elegant with seamless finishing touch for your home.
Perfect Creations Interiors is Dubai's premier Curtain Maker, providing you the perfect amount of light for your room by choosing magnificent draperies or blinds for your space from an impressive and exquisite collection of traditional and modern draperies, curtains and blinds in Dubai. Whether you are looking for some blackout curtains to help with lighting in a room, or a simple curtain design to help accentuate another; you will almost certainly find what you are looking for at Perfect Creations Interiors. From curtains to roller blinds, from blackout to sunscreen Perfect Creations has it all when it comes to window coverings in Dubai. Get the best prices in Dubai on high quality curtains & window blinds from Perfect Creations Interiors.

Transform Your Space with Custom Curtain Solutions from Top Curtain Maker in Dubai


Perfect Creations, is the leading curtain maker in Dubai. If you're searching for professional expertise to elevate the look of your space with custom curtains, you've come to the right place. Our experienced team of curtain designers and craftsmen is committed to delivering exceptional curtain solutions that enhance your interior design.
Why Choose Us as Your Curtain Maker in Dubai?
Customized Curtain Designs: We believe that curtains should not only be functional but also add style and personality to your space. As a leading curtain maker in Dubai, we offer customized designs that are tailored to your specific requirements. From fabric selection to style and hardware options, we work closely with you to create curtains that perfectly match your vision.
High-Quality Craftsmanship: Our skilled craftsmen are dedicated to delivering superior quality curtains. We source premium materials and employ precise techniques to ensure the longevity and durability of our curtains. With attention to detail and a commitment to excellence, we create curtains that are both visually appealing and built to last.
Extensive Fabric Selection: We offer a wide range of fabrics, patterns, colors, and textures to suit various design preferences. Whether you're looking for sheer curtains to diffuse light or blackout curtains for enhanced privacy, our collection has options to match your style and functional needs. Our team assists you in selecting the perfect fabric that complements your interior design.
Professional Installation: Our curtain making services include professional installation to ensure a seamless and hassle-free experience. Our skilled installers handle the installation process with precision, ensuring that your curtains are properly fitted and function smoothly.
Our Curtain Making Services in Dubai
Custom Curtain Design: Our talented designers work closely with you to understand your design preferences and functional requirements. We offer a wide range of curtain styles, including pinch pleat, eyelet, pencil pleat, and more. With our expertise, we help you select the perfect curtain design that enhances your space.
Fabric Selection: Choose from our extensive fabric collection, which includes luxurious materials, sheers, prints, and textures. Our team assists you in selecting the ideal fabric that suits your style, desired level of privacy, and light control preferences.
Hardware and Accessories: We provide a variety of hardware options, including curtain rods, finials, rings, and tiebacks, to complement your curtains. Our team guides you in selecting the right hardware and accessories that add the perfect finishing touch to your curtains.
Curtain Maintenance and Care: We offer guidance on curtain maintenance and care to ensure the longevity of your curtains. Our experts provide tips and advice on cleaning, handling, and preserving your curtains for lasting beauty and performance.
Conclusion
At Perfect Creations, we are dedicated to delivering exceptional curtain solutions as the leading curtain maker in Dubai. With our customized designs, high-quality craftsmanship, extensive fabric selection, and professional installation services, we bring your vision to life. Contact us today to schedule a consultation and let our experienced team transform your space with stunning custom curtains.