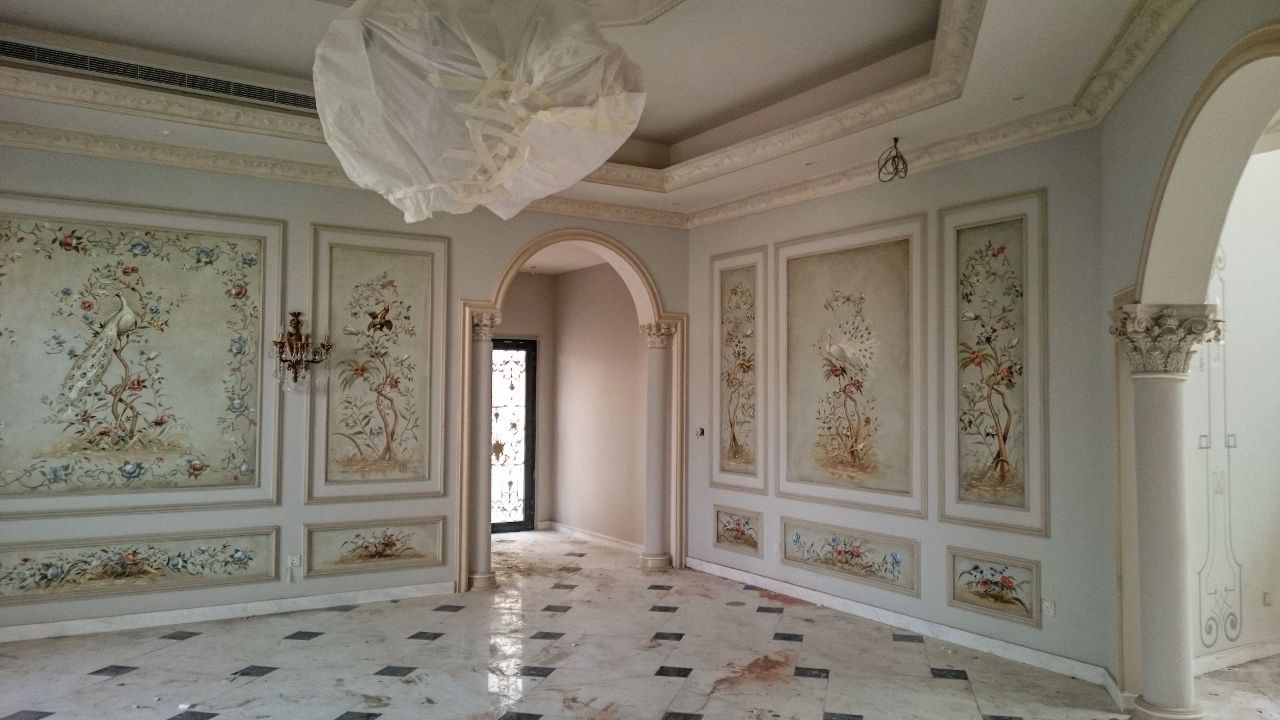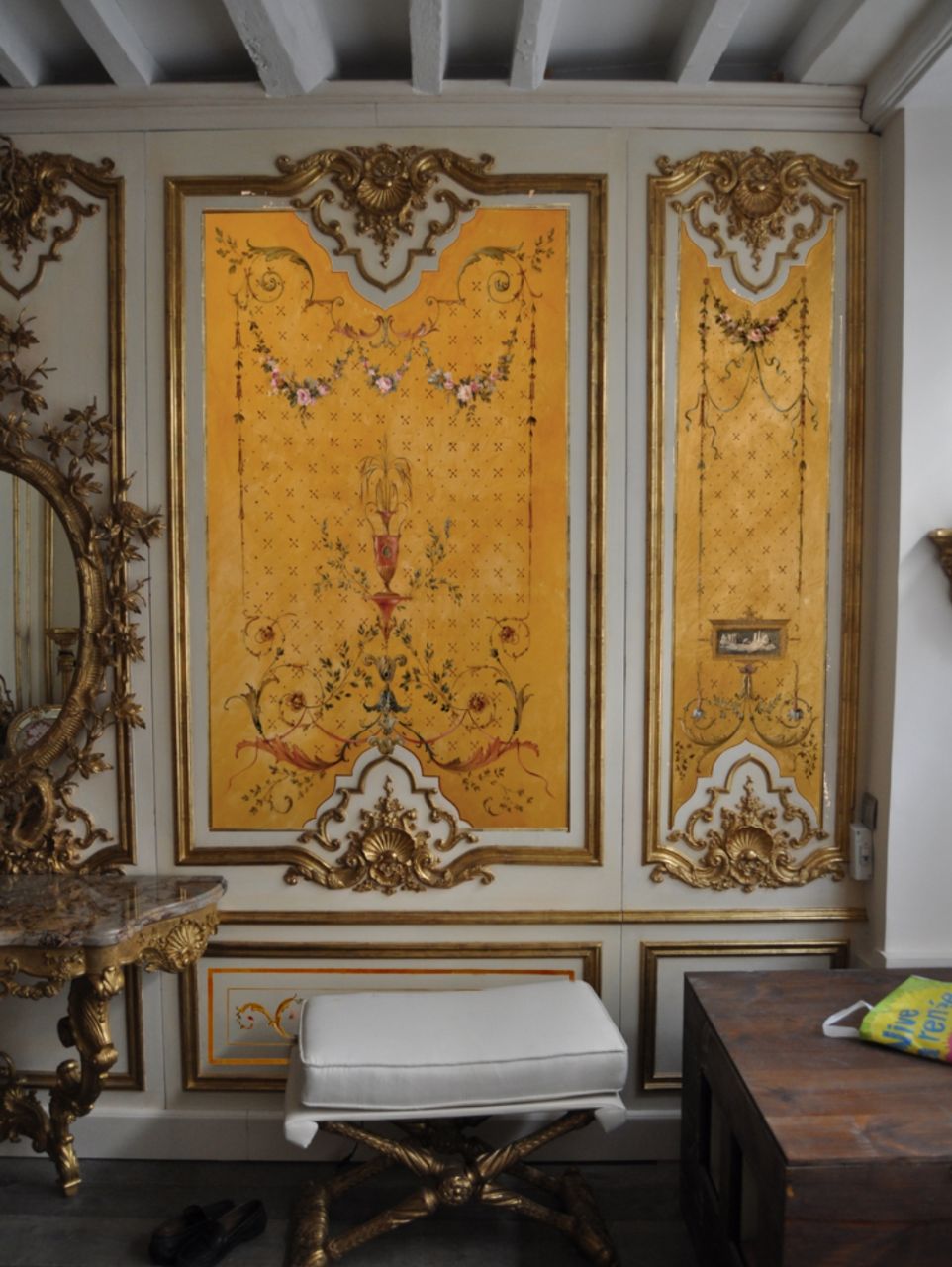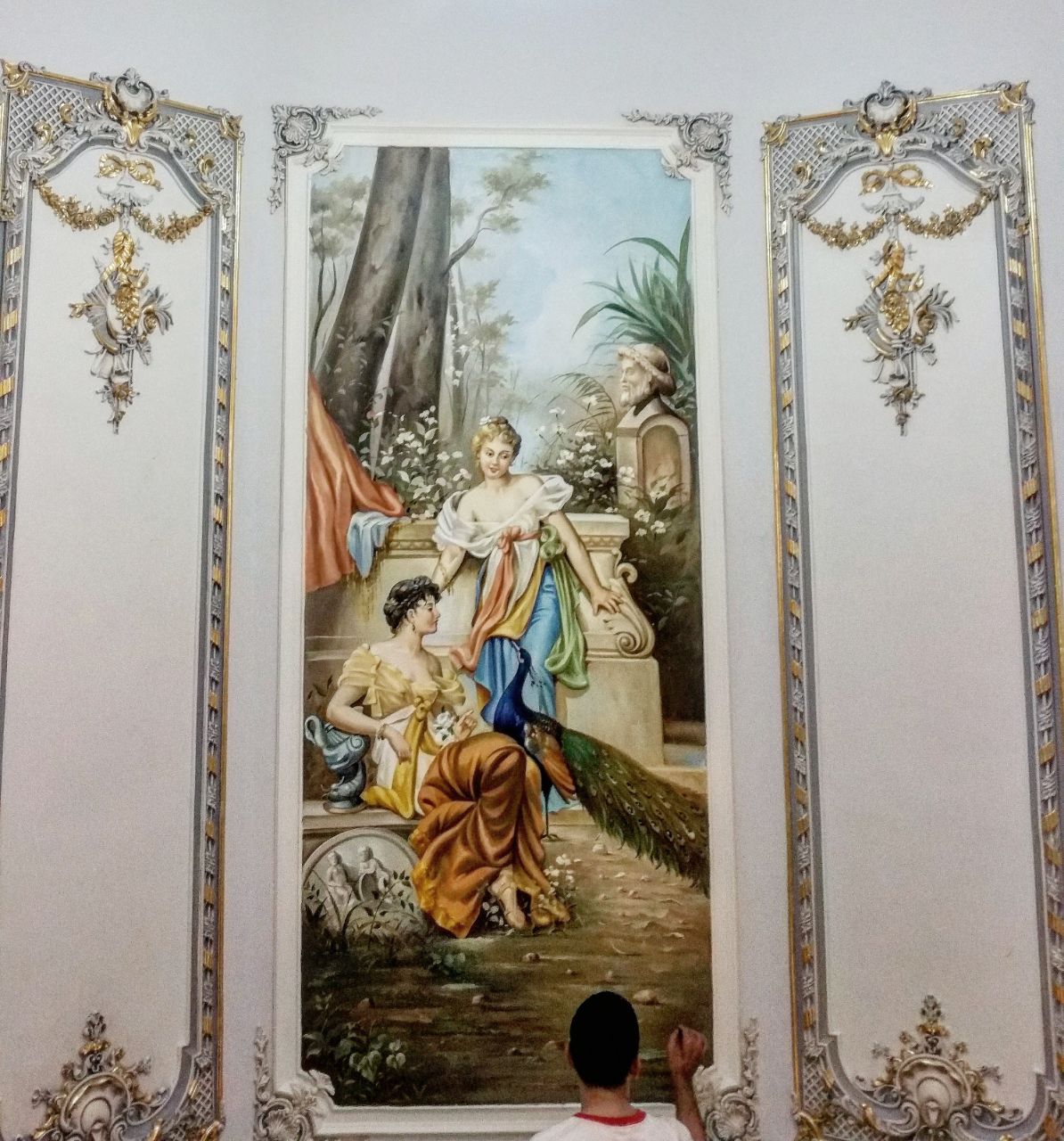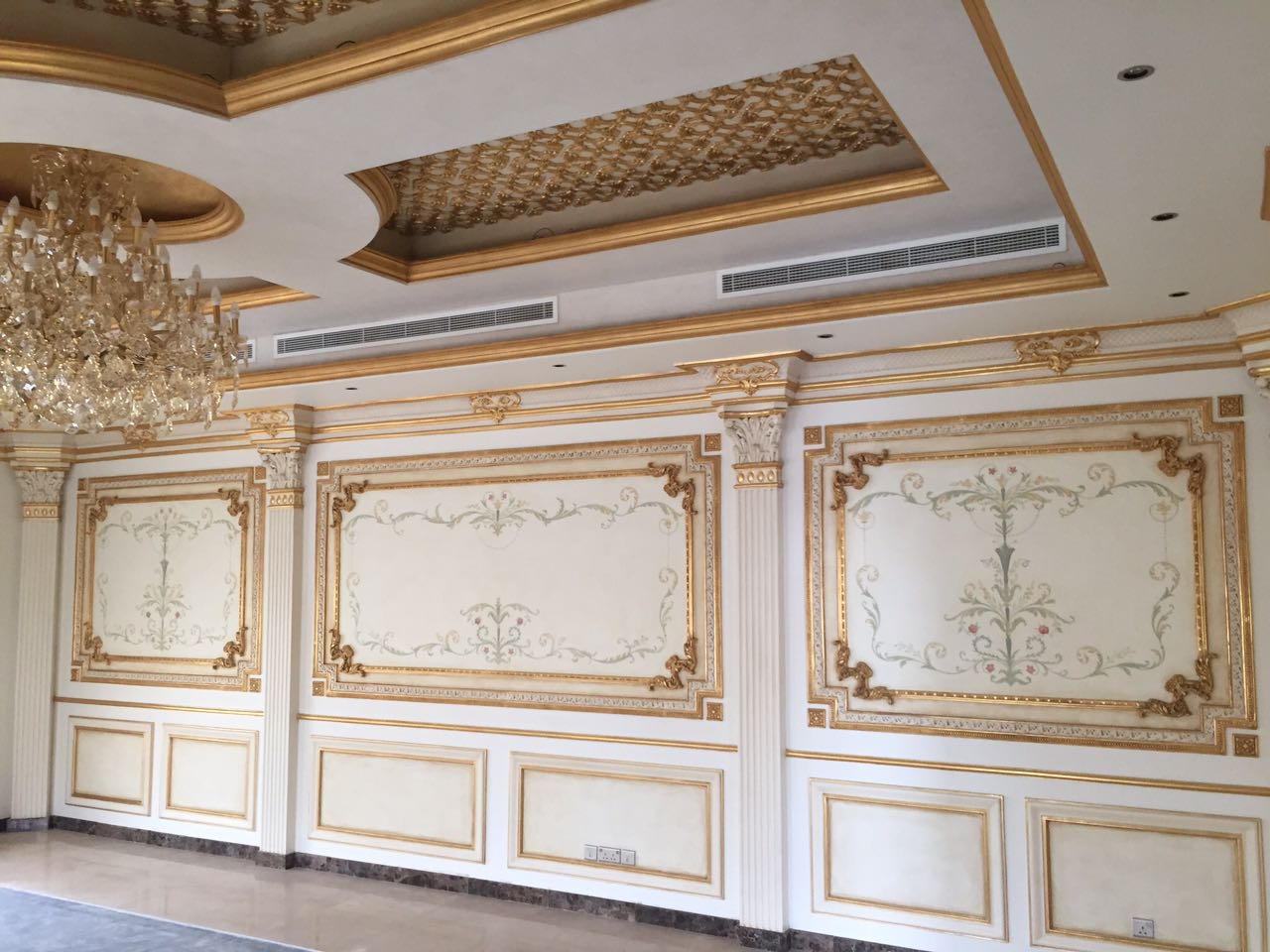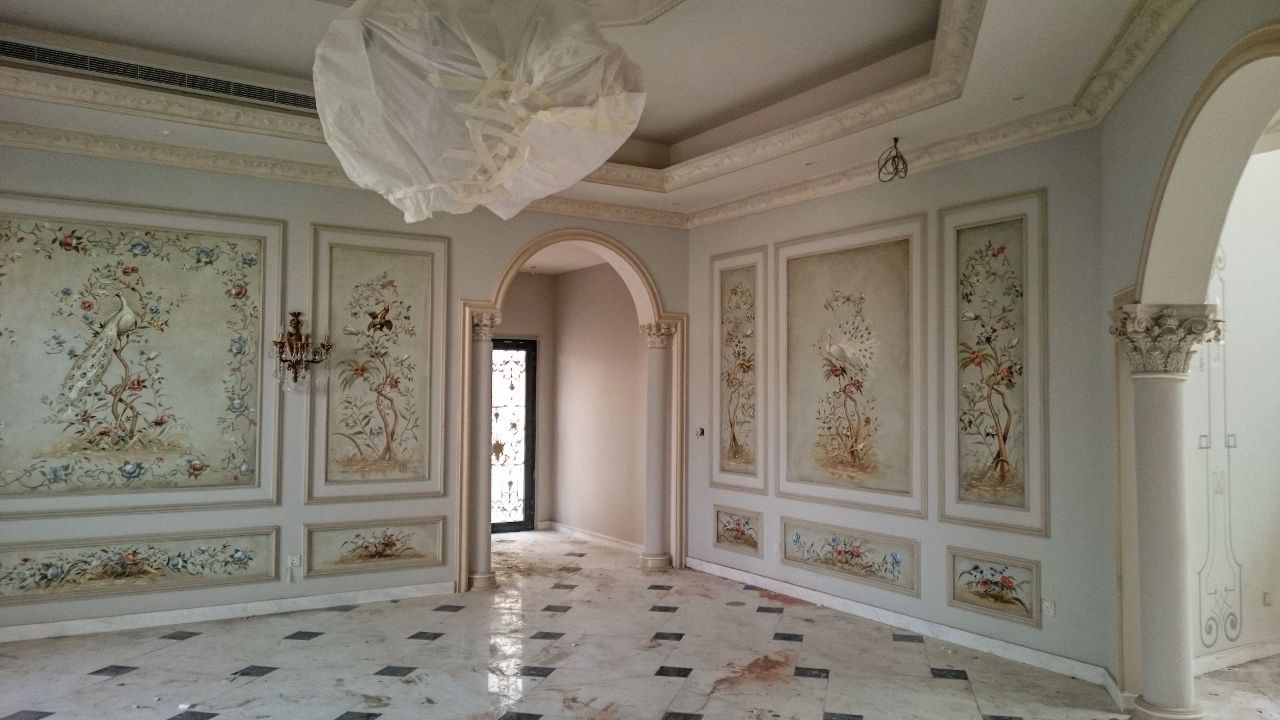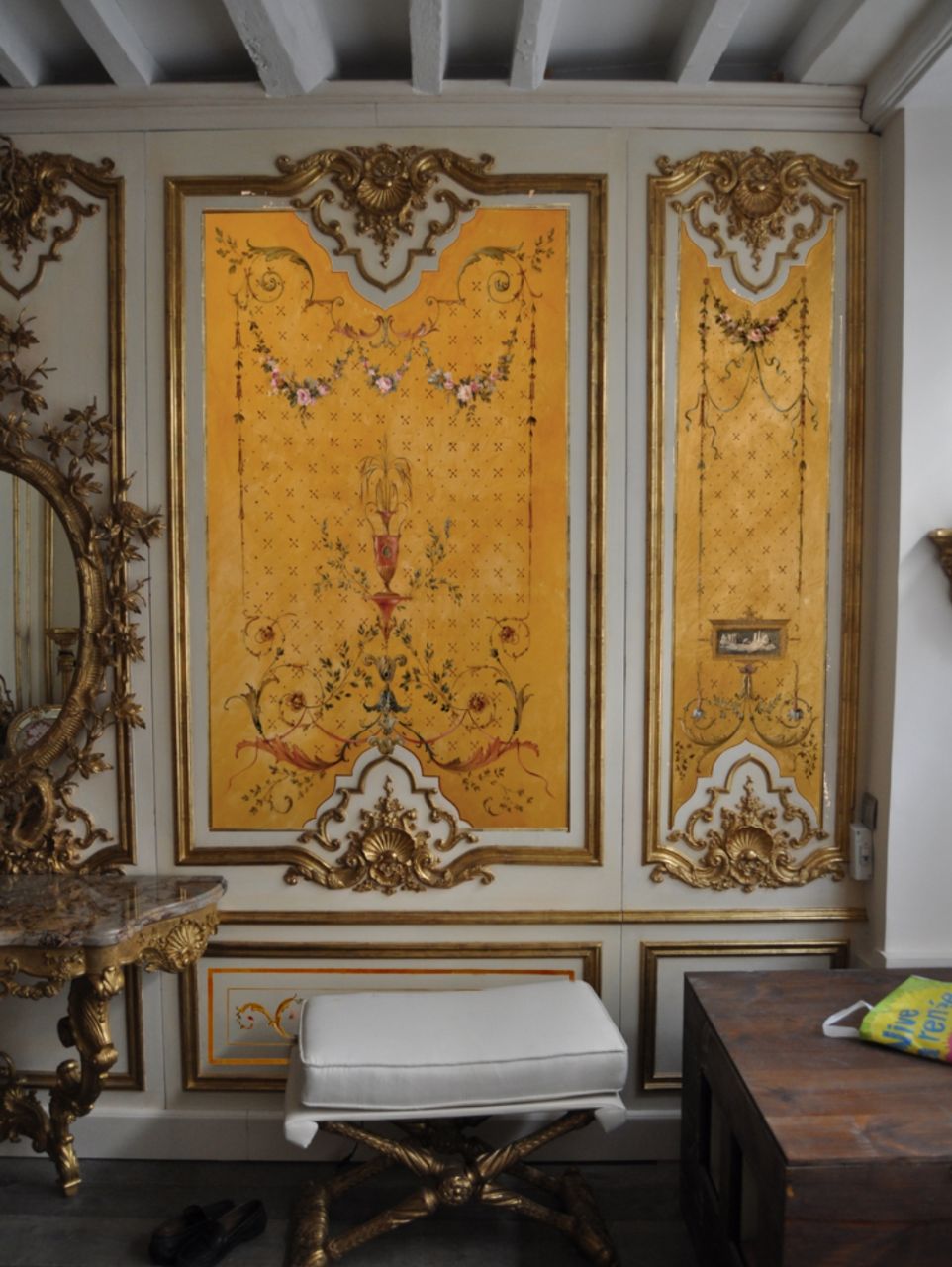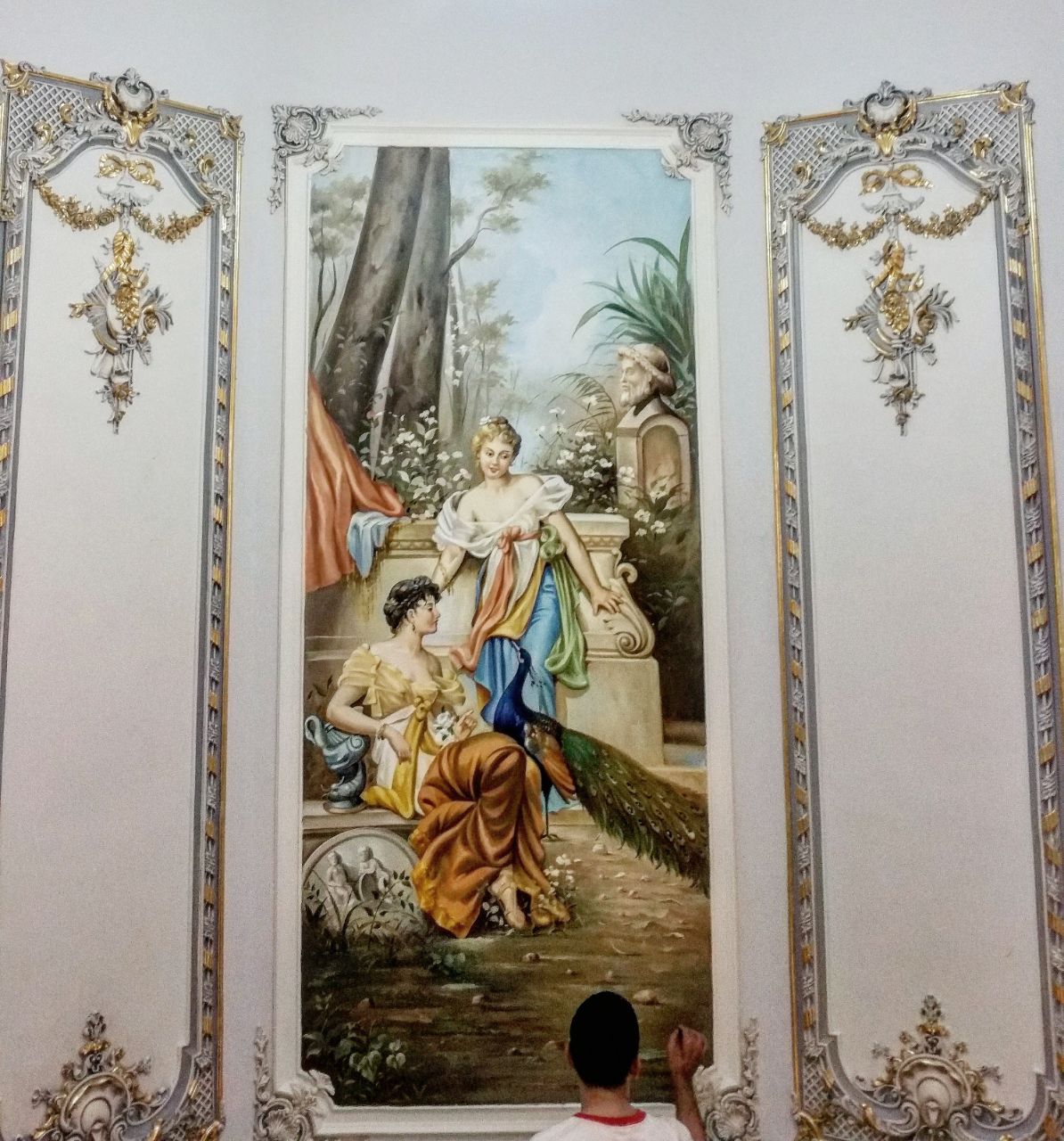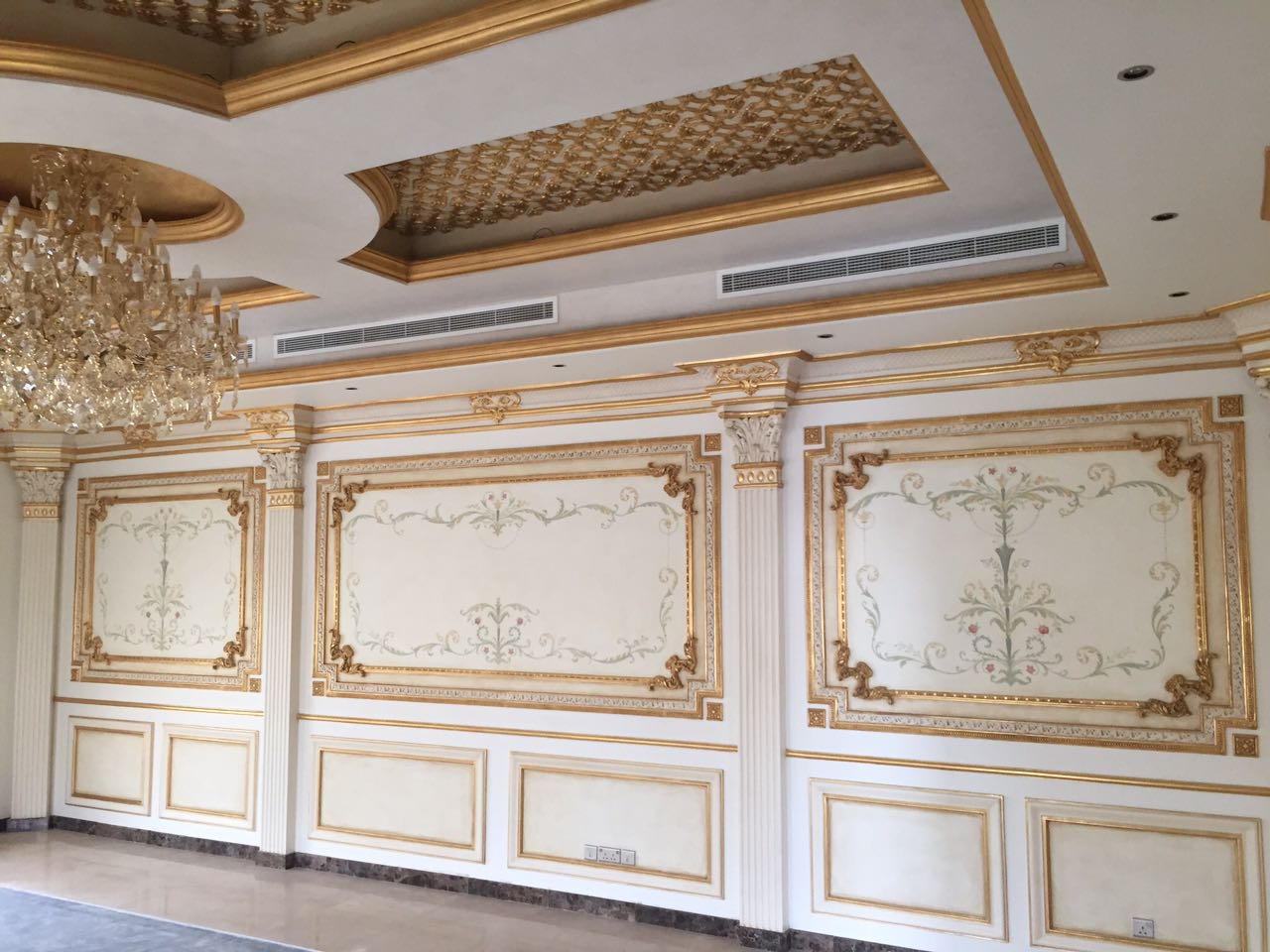 Decorative Painting and Wall Treatments
Decorative finishing such as wallpaper, faux and fresco paintings, and tufted wall panels illustrate the personality of the homeowner. Artisans paint walls and create magical decorative faux finishes to reflect the color scheme of the home. From single colors to fantastical murals, Perfect Creations transforms plain walls into decidedly decadent spaces.
We do finishes that enhances the quality of your space and add value to lifestyle by providing an ambience into every space as per design. We also create customized Fresco patterns based on design specifications. Our Professional and skilled Upholstery team creates design patterns based on design specifications. We execute the same on site under our qualified supervision. We have a wide range of custom finishes created by our Paint Specialist and in-house Decorative Artist; Creates special finishes based on Interior colors such as Fabric colors and Area rugs colors. Designing with luxury, exotic glamour and manufacturing facilities in Dubai with the best possibility of creating the dramatic spaces with smaller budget.