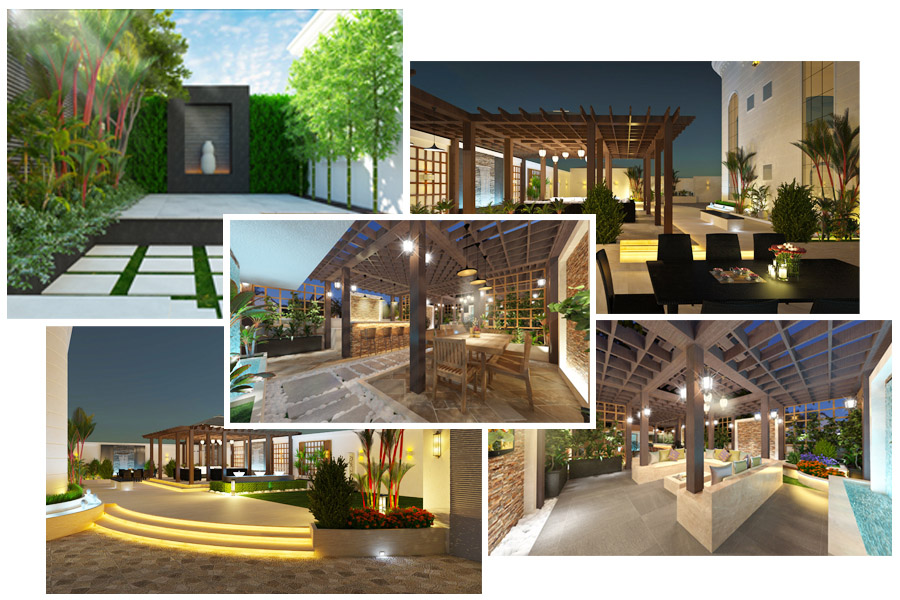 Landscaping Design in Dubai
The art of planning landscaped areas, for either aesthetic or practical purposes, combines nature with design to create magical living spaces outside the home.
Want to have an Oasis to call your own? We can design and plan the exterior of your villa to create a personal representation of your very own wander land, complete with greenery, seating, and pool design specifications. As we believe that combining nature with interior design home creates a more valuable portion of living.
Our design process begins with a private consultation to agreement with best possible approach and solutions with detailed presentation that enables the client to visualize finished results.