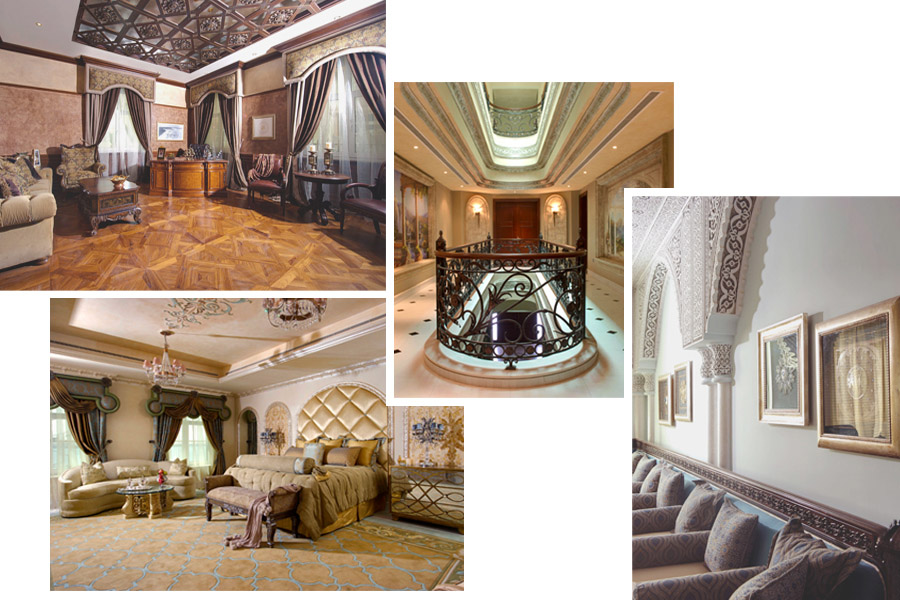 Luxury Interior Design in Dubai
LUXURIOUS INTERIORS
Complete luxury design in a variety of concepts from classic to contemporary. What style defines your dream? Ornate and traditional or smooth and modern? Innovative and inspired, Perfect Creations Interiors guides you through the myriad of decisions to create your own eclectic style.
Perfect Creations Interiors specializes in turnkey fit-out services in Dubai and the UAE. We provide expert luxury villa design, with concepts from Classic to Modern and everything in-between. We give you the details you need to make your dream a reality, with a diverse range of elegant designs and we are with you at every step of the way.
Perfect Creations Interiors team passionately delivers magnificent and boundless custom designs for our clients, as we strongly believed that home is a place for a real comfort and a reflection of one's personality and lifestyle. Your villa represents your personal style.  We customize your villa to your specifications and create magic with expertise.
Our expert team of Architects and Creative Designers work seamlessly with our clientele to create luxury Residential and Commercial projects. We specialize in professional solutions from implementation to installation, creating a high quality of designs and decorations within UAE
PC Interiors is the best fit out Contractor in Dubai, we have an In-house team for below mentioned fit out works.
Gypsum Ceiling Works
Gypsum Molding Works
Custom Gypsum Medallions and Cornices
Interior Painting and Exterior Painting
Wooden Doors
Wooden Closets
Wooden Vanities
Wooden Paneling / Custom Claddings
Custom wooden railings
Custom Upholstery Sofas
Custom Dining Tables / Custom Dining Chairs
Custom Curtains/ Drapery
Marble Floorings
Marble Claddings
Wall paper installation
Decorative Painting
PC Interiors provides best home Interior Design solutions in Dubai, creating a Tranquil and Lovely atmosphere in the room. We are the unsurpassed interior design company in Dubai and across UAE.