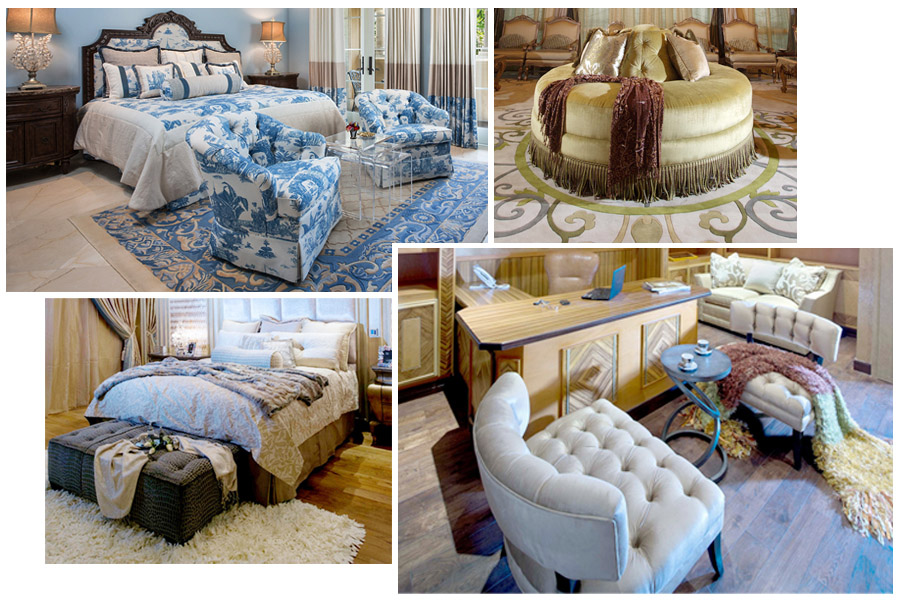 Soft Furniture Manufacturer in Dubai
PC Interiors is Dubai's known Soft furniture manufacturer, with an in depth and exclusive vary of bespoke designed Soft furniture. Authentic quality and a powerful skill area unit the fundamental values that we tend to adhered over these years of soft furniture manufacture. Each product undergoes numberless tests to assess its quality, ensuring that our customers have the most effective attainable expertise, even in a few years. .Over the years, we had produced many successful products that have changed the world of interior decoration for our clients.
Drapery, custom bedding ensembles, decorative pillows and fashionable fabrics.
Simple elegance or beads, bobbles, tassels and ties… the perfect textiles express your style.
Our specialized and skilled Carpenters and Upholstery team follows details of each dimension to execute perfect proportions made as per design, enhancing the quality of your space throughout the entire process.
We provide the best quality at an affordable price and diverse range of designs
Curtains/Draperies delivers as a significant decorative and functional home decoration. Our Specialized Curtain makers fabricate as per design to look elegant with seamless finishing touch for your home.