WHAT WE DO:
We do things differently.
Our passion is quality. Our mission is to deliver in a timely manner.
We focus on our clients and a talented international team of creative experts at your service. From inspiration to installation, Perfect Creations Interiors provides professional interior design services in Dubai and across the UAE.
We take pride in our work and strive to be the best. Our specialty is residential design and renovations. We also excel in commercial, hospitality and landscape design, and we have a dedicated team for fitout and turnkey projects.
Perfect Creations Interior Design specialized in Luxury Interior Design, Home Renovation Contractors in Dubai, Renovation Company Dubai, Kitchen Renovation Dubai, Landscaping Contractor, Office Interior Design and Renovations in Dubai, Home Interior design, Bedroom Interior design and Renovations in Dubai, Living Room Interior Design and Interior Decoration in Dubai.
Perfect Creations Interior Professional team are the finest and the best Interior Design Company in Dubai providing services in Bathroom Interior design and renovation, Fit Out Contractors, Interior Fit Out works, Water Fountain Designs , Glass Partitions Work, Turnkey Interiors in Dubai, Gypsum False Ceiling Contractor Work in Dubai, Gypsum Partition Work in Dubai, Wrought Iron/Wooden/Glass Staircase Contractor, Decorative Painting Contractor, Wooden Cladding, Curtain Maker, Upholstery Works, Soft Furniture Manufacturer, Faux and Fresco Finishing Contractor, Padding/Decorative Wall Contractor and Joinery Contractor in Dubai and across UAE.
About Us
Always a visionary, Mr Mahi dreamed of owning a design company. Throughout the first fifteen years of his career, the mission behind his dream became clear; provide exceptional service, produce within accurate timeframes, and deliver a quality product.
Shortly after earning his degree in architectural design, Mahi's career began in 2004 as a design manager in Kuwait. In 2001, Mahi was promoted to a position in Dubai as the architectural department manager for an award winning interior design firm where he completed numerous projects in the Middle East, Africa, and Asia.
In 2017, Mahi opened Perfect Creations Interiors to cater to the precise needs of worldwide clientele. Continuing to provide the very best in quality control, Mahi launched his own joinery factory in 2019. The cornerstone of his business, residential design and renovations has remained Mahi's passion, perfecting designs throughout the UAE, India, Sudan, Qatar, and Kenya. His international team has explored and excelled in several other aspects of design to include commercial and hospitality projects, turnkey and fitout projects, and landscape design.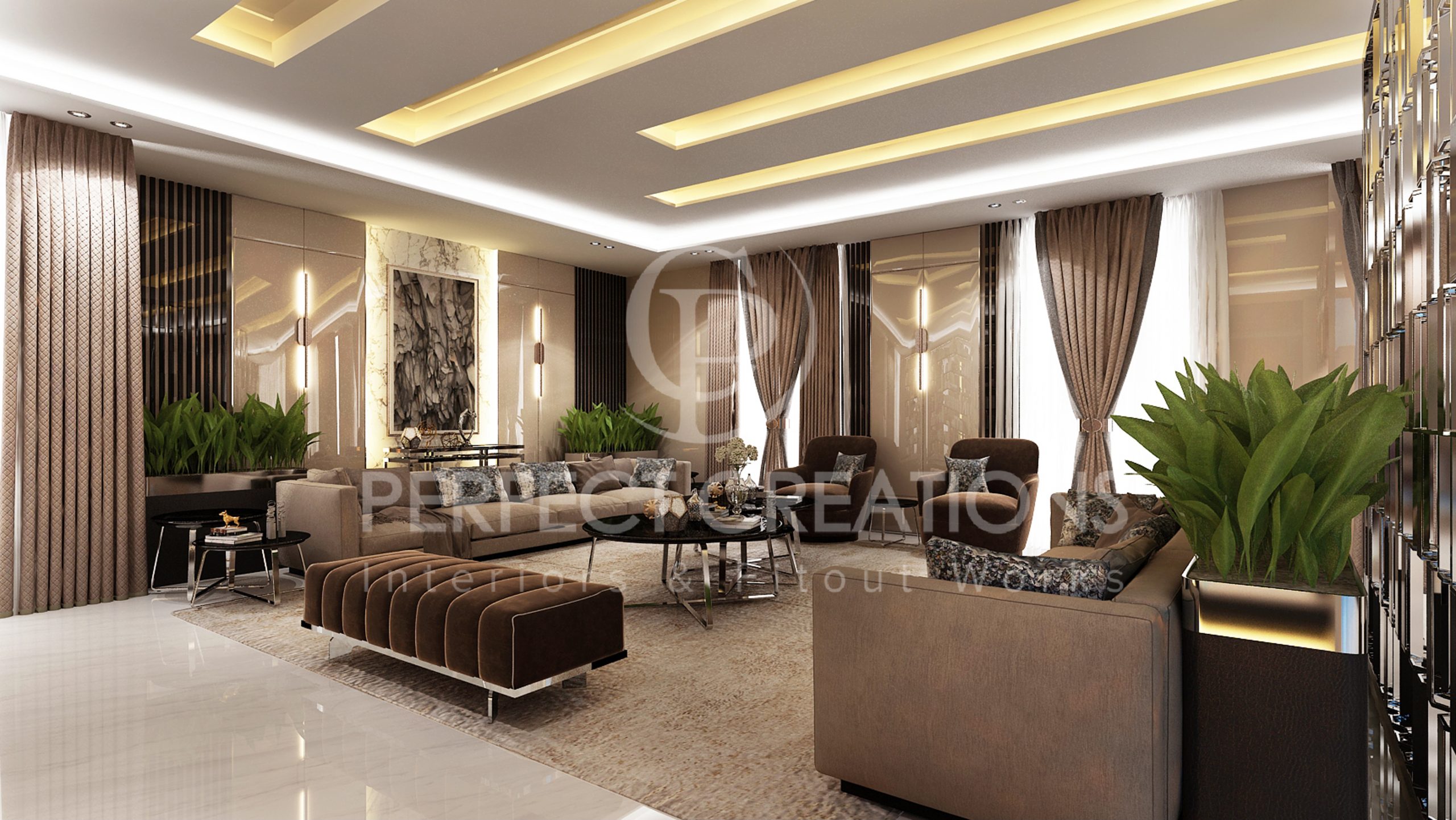 We are expert in interior and fit out works